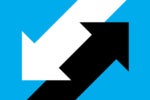 The sale of PCs in the third quarter of the year fell nearly 20% compared to a year ago, the largest drop in decades and the fourth straight quarter of year-over-year declines, according to preliminary research by two analyst firms.
The surge in PC sales created by the pandemic and the tremendous uptick in hybrid and remote work is over and no longer adding to computer sales. Back-to-school PC purchases also showed "disappointing results, despite massive promotions and price drops, due to a lack of need as many consumers had purchased new PCs in the last two years," according to Mikako Kitagawa, a director analyst at Gartner.
On the business side, geopolitical upheavals, such as the war in Ukraine, and economic uncertainties "led to more selective IT spending, and PCs were not at the top of the priority list," Kitagawa added.
Click Here to Visit Orignal Source of Article https://www.computerworld.com/article/3675895/pc-sales-fall-off-a-cliff.html#tk.rss_all