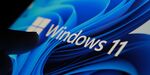 Disclosure: Microsoft is a client of the author.
I've been following Windows since the 1980s. I was one of the designated launch analysts during the Windows 95 launch and in some ways, I owe my success as an analyst to that launch. It put me on the map as an influential analyst.
I recall some of the pain of those initial years when, for instance, I put Windows 95 on my CEO's laptop — and bricked it in the process. Then I heard an engineer at Intel had put it on a production machine in one of Intel's Fabs and crashed the FAB. That was Windows 95, and it began what was to become a long-term relationship between me and Windows. 
Now, with Windows 11's latest update in place, it looks as if this latest version of the OS is ready for the limelight. Let's look at why it may finally be time to deploy Windows 11.
Click Here to Visit Orignal Source of Article https://www.computerworld.com/article/3675349/is-it-finally-time-to-upgrade-to-windows-11.html#tk.rss_all