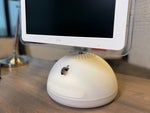 No matter the recent issues with Apple's supply chain, the war in Ukraine, and COVID-19, when you zoom out, you'll see a bigger picture of success for the company. 
It's the picture of consistent growth.
Growth? But Mac sales are down, year on year — right? Yes, they are. But PC sales have fallen further, Apple is gaining market share and while the overall PC market has declined massively, the Mac has gone from strength to strength.
Just look at the data. IDC results for 2019-2022 show that across the last three years the Mac has seen a 60% increase in market share while the PC market grew 6%, as Jamf CEO Dean Hager has pointed out.
Click Here to Visit Orignal Source of Article https://www.computerworld.com/article/3687228/apples-growth-story-is-consistent-and-sustained.html#tk.rss_all