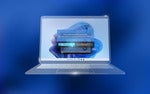 Microsoft today unveiled Windows 365 Frontline: a Cloud PC option aimed at frontline, shift, and part-time workers.
The new subscription to Windows 365 allows organizations to purchase one license that can be shared by up to three workers on mobile devices. The service also boasts new features for IT administrators.  
"Windows 365 Frontline can be managed alongside your other Windows 365 Cloud PCs and endpoints with Microsoft Intune. From deploying apps to applying settings, it's easy for IT administrators to tailor the experience of each group of Cloud PCs to meet the needs of each type of employee," Sam Tulimat, a Microsoft principal product lead, said in a blog post.
Click Here to Visit Orignal Source of Article https://www.computerworld.com/article/3692820/microsoft-touts-windows-365-frontline-1-subscription-for-up-to-3-workers.html#tk.rss_all