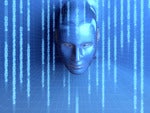 Microsoft has sought the formation of a new US agency to govern AI while expressing its concerns over the safety and security aspects of the latest technology and laid out a blueprint for public governance of AI.
"We would benefit from a new agency. That is how we will ensure that humanity remains in control of technology," Brad Smith, president at Microsoft, was quoted as saying by Bloomberg while delivering an address in Washington.
Smith's call to build an agency whose sole purpose would be to look at governing AI and AI-based tools comes days after OpenAI's CEO Sam Altman voiced his opinion over setting up an agency that would set ground rules for AI implementation.
Click Here to Visit Orignal Source of Article https://www.computerworld.com/article/3697848/microsoft-seeks-us-agency-for-ai-governance-lays-out-strategy.html#tk.rss_all