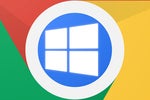 When I tell people a Chromebook could conceivably replace their Windows laptop, there's often an asterisk attached — particularly when it comes to productivity-obsessed computer owners.
And that asterisk almost always comes down to Windows software.
It's the subject of the second question in my heavily referenced "Is ChromeOS right for you?" guide, in fact, and for good reason: The biggest thing one has to think about when moving to a Chromebook is what type of work you dive into on a daily basis and whether the tools you need would exist in the ChromeOS universe.
Click Here to Visit Orignal Source of Article https://www.computerworld.com/article/3704991/google-chromeos-windows-connection.html#tk.rss_all