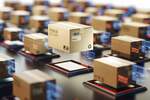 The impending shutdown of one of the largest digital shipping tracking ledgers is likely a sign that costly customized enterprise blockchain projects managed by consortiums are doomed — and have been for a long time.
"They only succeed when all parties are on the same win-win page, and there is clear demonstrable ROI when the application is implemented," said Avivah Litan, a vice president analyst at Gartner Research. "[This] seems like the last chapter in the era of costly enterprise blockchain projects."
This week, Danish shipping giant Maersk and IBM announced that after four years their blockchain-based TradeLens digital ledger for tracking global shipments will shut down in the first quarter of 2023. The reason: a lack of participation by all industry players.
Click Here to Visit Orignal Source of Article https://www.computerworld.com/article/3682128/maersks-tradelens-demise-likely-a-death-knell-for-blockchain-consortiums.html#tk.rss_all