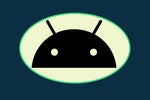 If you're reading this column, odds are, you don't have a lot of iPhone envy.
Believe me, I'm right there with ya. But much as we may enjoy the (ahem) greener pastures here in the land o' Googley matters, every now and then, Apple does come up with a genuinely interesting idea for its iPhone devotees.
And amidst all the magical and revolutionary blathering at last week's iPhone 15 event, one such intriguing addition made its way to the surface. It's a new "Action button" that sits on the side of the iPhone 15 Pro, exclusively, and is able to summon a single specific command of the phone-owner's choosing.
Click Here to Visit Orignal Source of Article https://www.computerworld.com/article/3706957/google-android-iphone-15-action-button.html#tk.rss_all